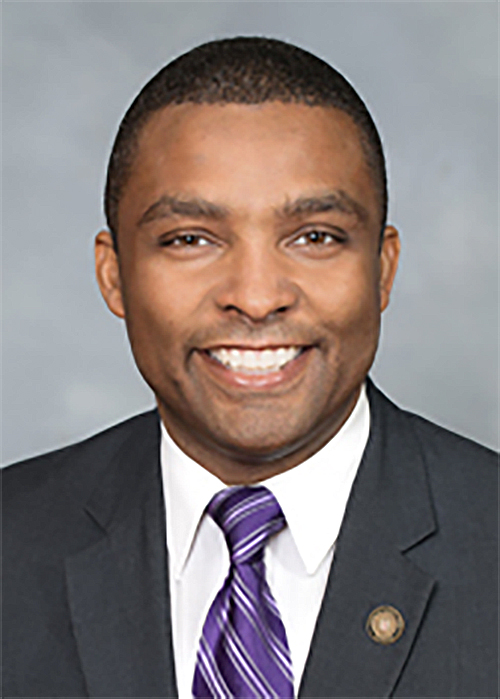 Donald G. Davis, 49, represents the Fifth Senatorial District of North Carolina, which consists of Pitt and Greene counties.
Don is a member of the following standing committees:  Agriculture/Environment/Natural Resources, Appropriations on Education/Higher Education, Appropriations/Base Budget, Education/Higher Education, Health Care, and Rules and Operations of the Senate.  He served as a member of the East Carolina University Board of Visitors.  Don also served as the mayor of Snow Hill for seven years.  He has over 20 years in higher education and served 8 years active duty in the United States Air Force.
He is a 1994 graduate of the United States Air Force Academy with a Bachelor of Science in Social Sciences degree. Don graduated from Central Michigan University with a Master of Science in Administration degree with a concentration in general administration and East Carolina University with a Master of Arts in Sociology degree with a concentration in social issues in regional development. He holds a Doctor of Education in Educational Leadership degree with a concentration in higher education administration from East Carolina University.
Don has completed courses in the Commissioned Lay Pastor program in the Presbyterian Church United States of America through the Presbytery of New Hope.  Since 2003, he has provided ministerial support at Saint James Presbyterian Church in Snow Hill.
He is married to Yuvonka Shawnte Batts and has three sons–Ryan, Justin and Kyler.